Giveaways, Content writing
AAIB – Arab African International Bank has one of the most unique & successful business models in the industry, providing the perfect synergy between typical banking activities, its subsidiaries and its regional; presence, acting as a gateway for regional investments into the country.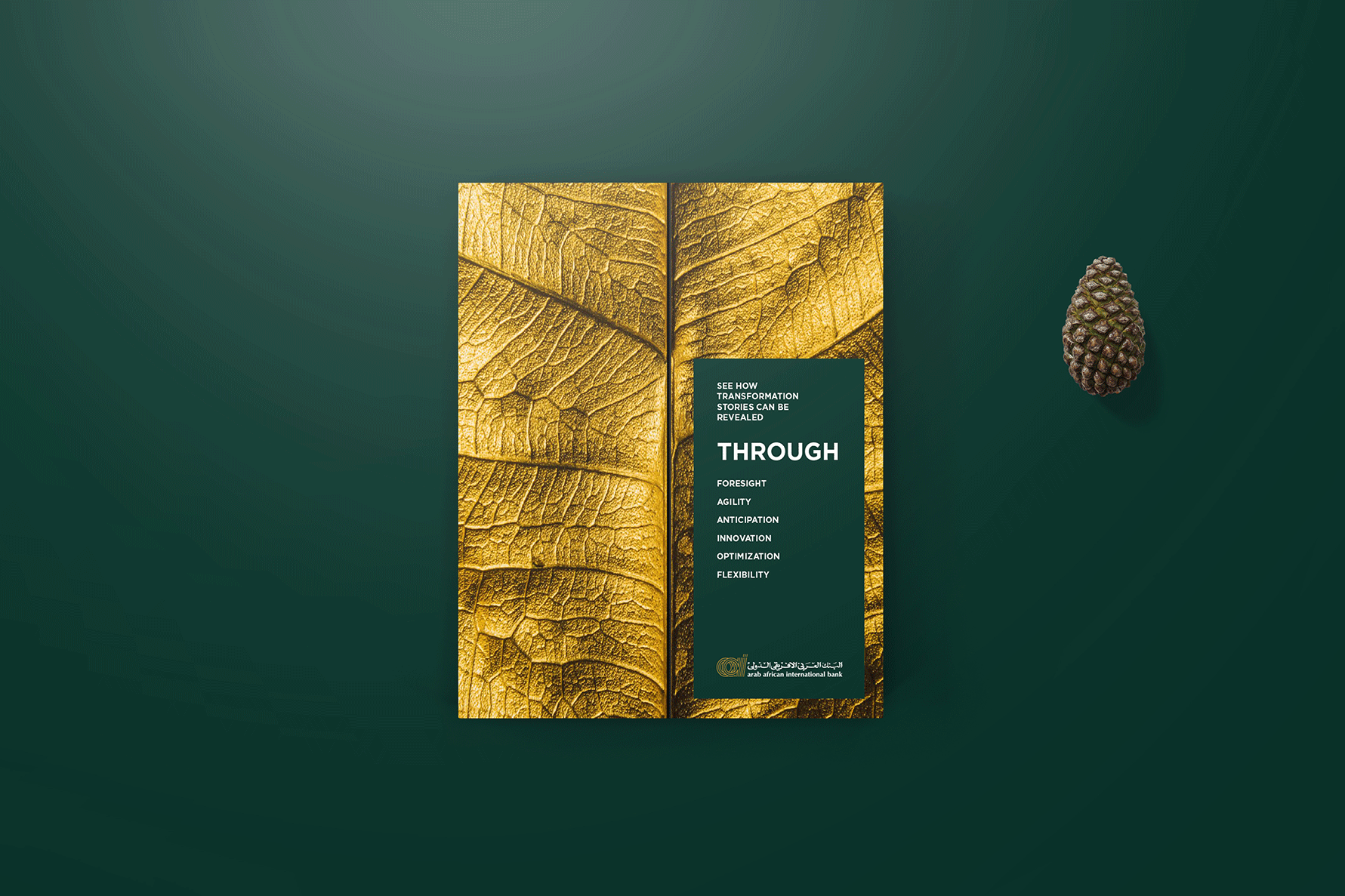 A LUXURIOUS FOLD-UP GIVEAWAY BOX THAT CONTAINS THE STORIES OF TRANSFORMATION COMBINED IN A CALENDAR, A NOTEBOOK, A TO DO LIST AND A MOUSEPAD.
An elegantly-designed agenda that contains inspirational images and content to give the person conducting the meeting control over the flow of discussions, the issues covered and the attendees responsible for reporting specific information at the meeting.