Branding, Content writing,
ISBCC The Largest Mosque in New England.
The Islamic Society of Boston Cultural Center is a mosque and community center that serves over 1500 congregants at its weekly Friday services and countless others in the Boston community through offering its space and a variety of community programming.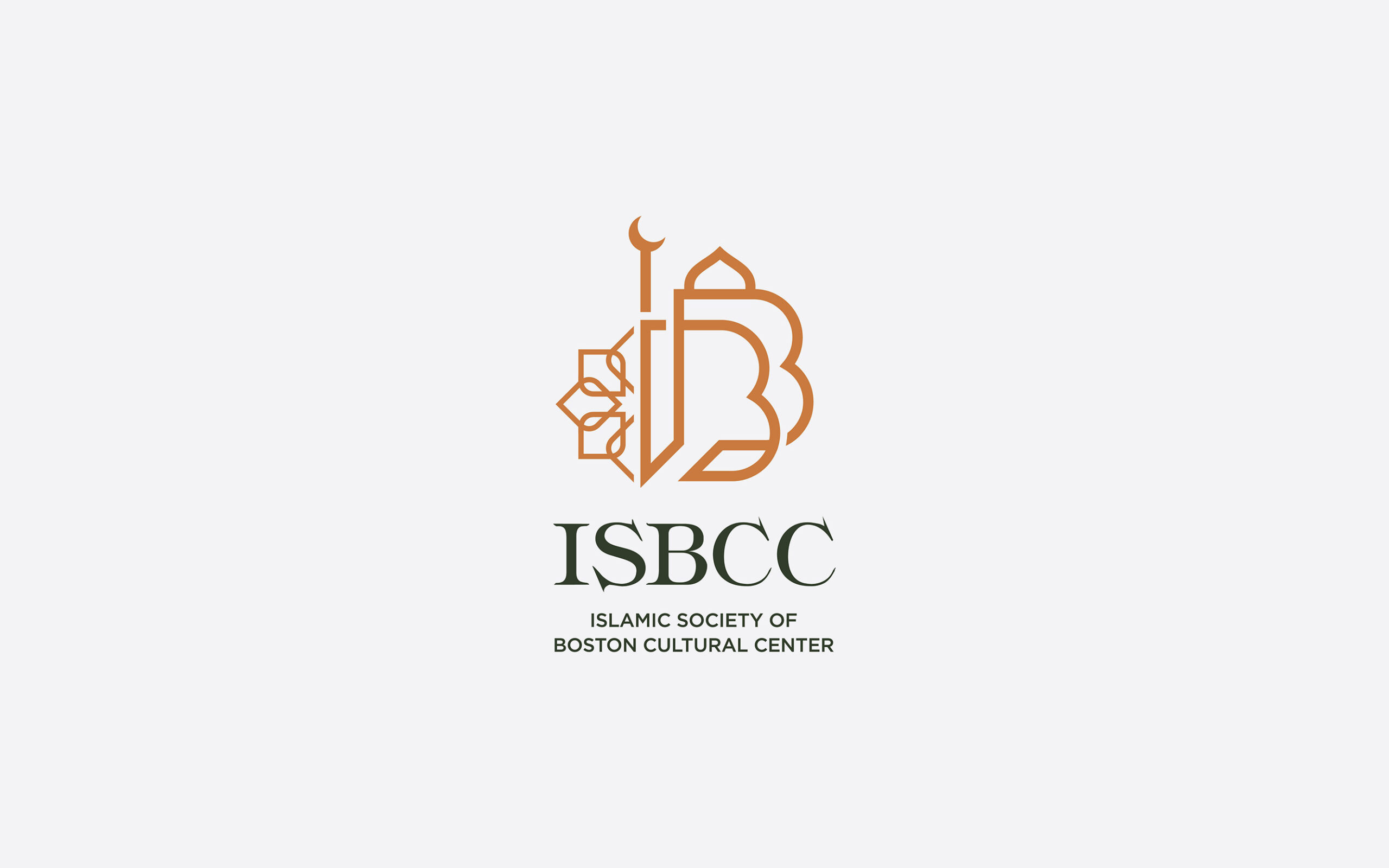 We use a brown Letter B as a way to strike a friendly tone and minimalistic style
stands for Boston city which is one of the oldest cities in the United States combined with a simple Islamic pattern using energetic serif font.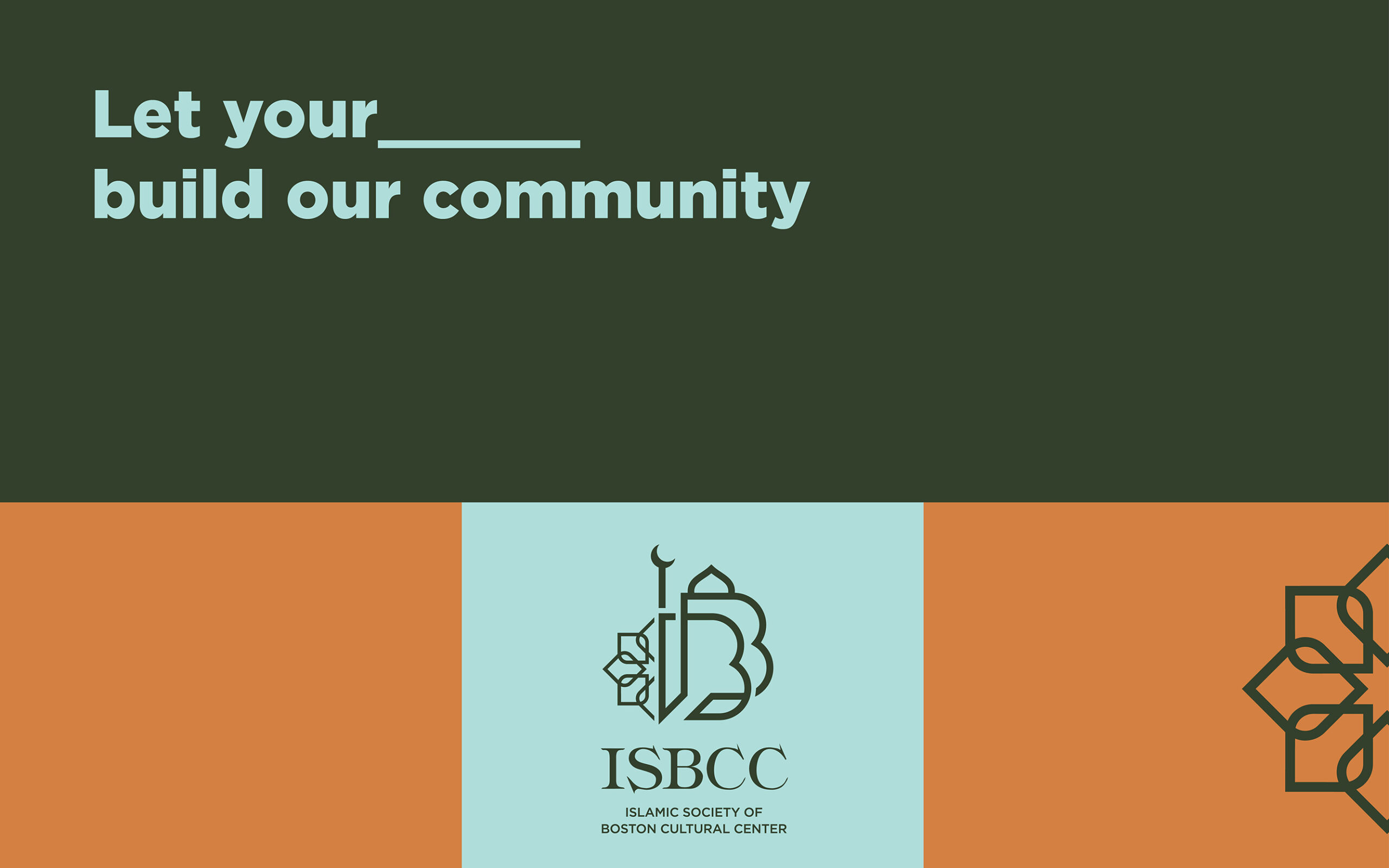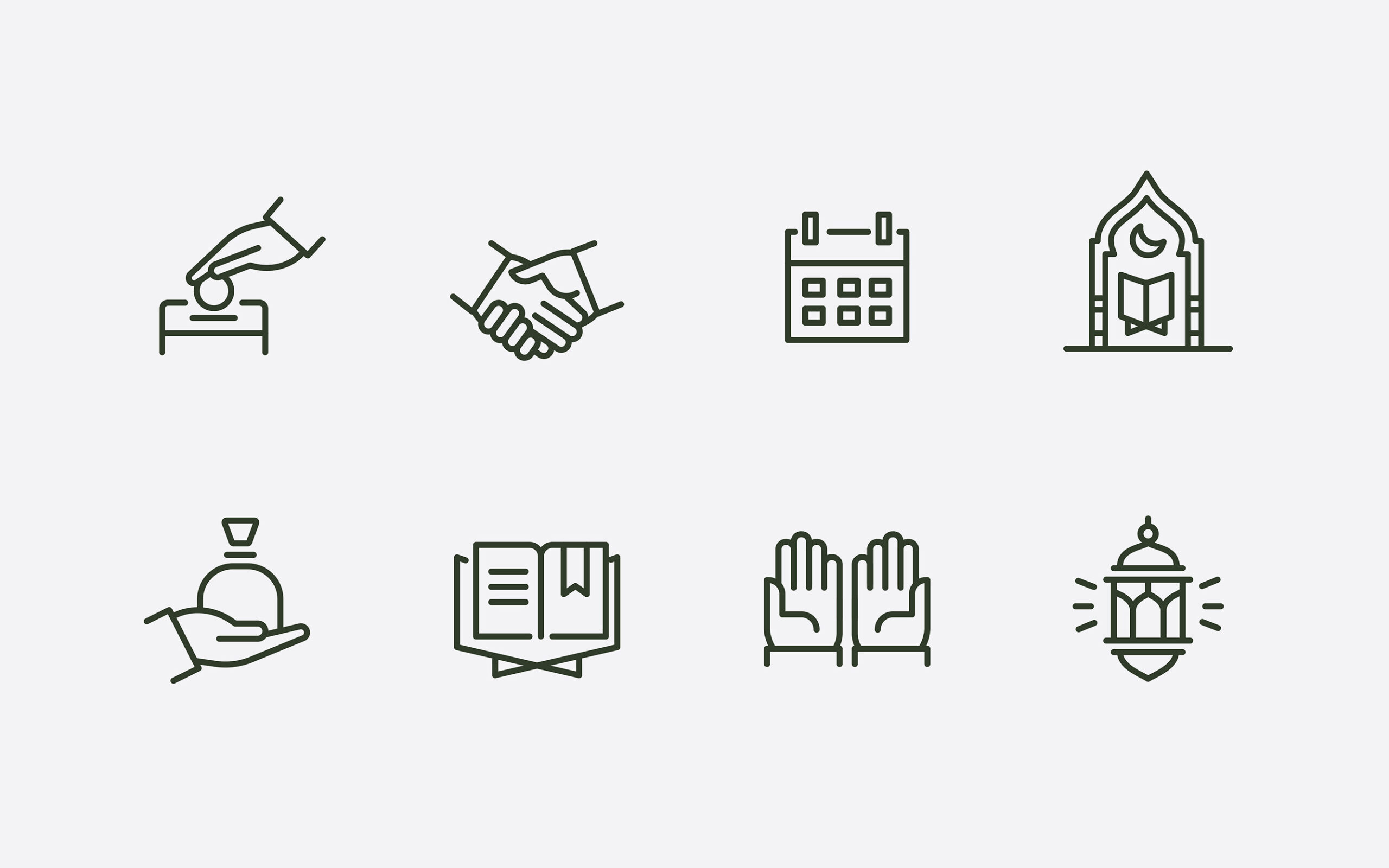 Deliverables:
/ Branding
/ Brand strategy
/ Content Writing
/ Printable items